09/2020 Start of Apprenticeship 2020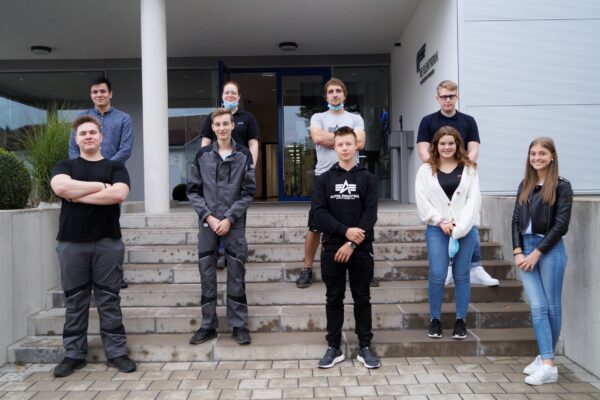 Start of apprenticeship 2020!
We got reinforcement on September 1st!
A great apprenticeship started for 10 new apprentices!
We are qualifying the following commercial and industrial apprentices this year:
technical product designer
IT specialist
technical system planner
industrial clerk (2x)
warehouse logistics specialist
mechatronics engineers (2x)
process mechanics (2x)
Our new apprentices received a lot of input on their first day of apprenticeship. Whether during the company presentation, the company tour or the first meeting with the instructors and departments – many exciting insights into the company could be gained. Of course, a little game for a relaxed get-to-know-each-other was not missing.
Our new apprentices can expect exciting, successful and interesting years!
We are pleased that they are now part of KE and bring a breath of fresh air into the company.
We wish them all a great start into working life!
Find out more about the apprenticeship at KE: https://ke-elektronik.de/en/career/apprenticeship-and-dual-study/