09/2021 Start of apprenticeship 2021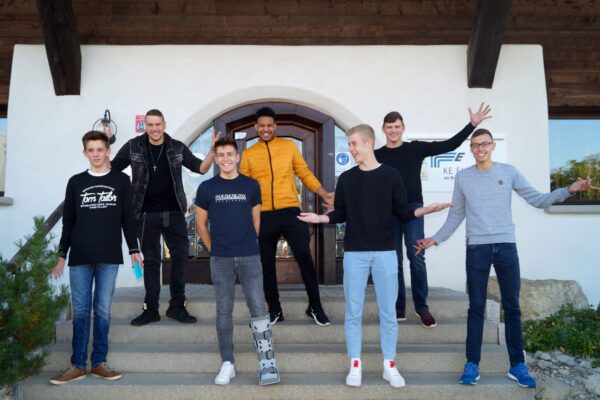 Start of apprenticeship 2021!
Radiant apprentices already on the first day! That's how the start of the apprenticeship should be.
On September 1, we were reinforced by seven new trainees.
Among them are the following apprenticeship professions:
IT specialist (2x)
industrial clerk
warehouse logistics specialist
mechatronics engineers
process mechanics (2x)
Already on the first day of apprenticeship, the new apprentices got interesting insights of the company. During a company presentation, figures, data and facts about KE were presented. Afterwards, the new young employees explored the main plant in Marktlustenau during a joint tour.
In order to strengthen the connections between all KE apprentices and students, a excursion with a varied program took place. In addition to a short hike, interesting technology demonstrations and a common lunch, there was a small competition among the apprentices and students at the mini-golf course in Crailsheim. But the most important thing was that our young employees had a lot of fun together.
We wish them all a great start to their working lives!